The Simple Carnival's 3-D music video "Go Away I Like You Too Much" will be a blu-ray bonus feature for the bonkers 1977 martial arts epic, Dynasty!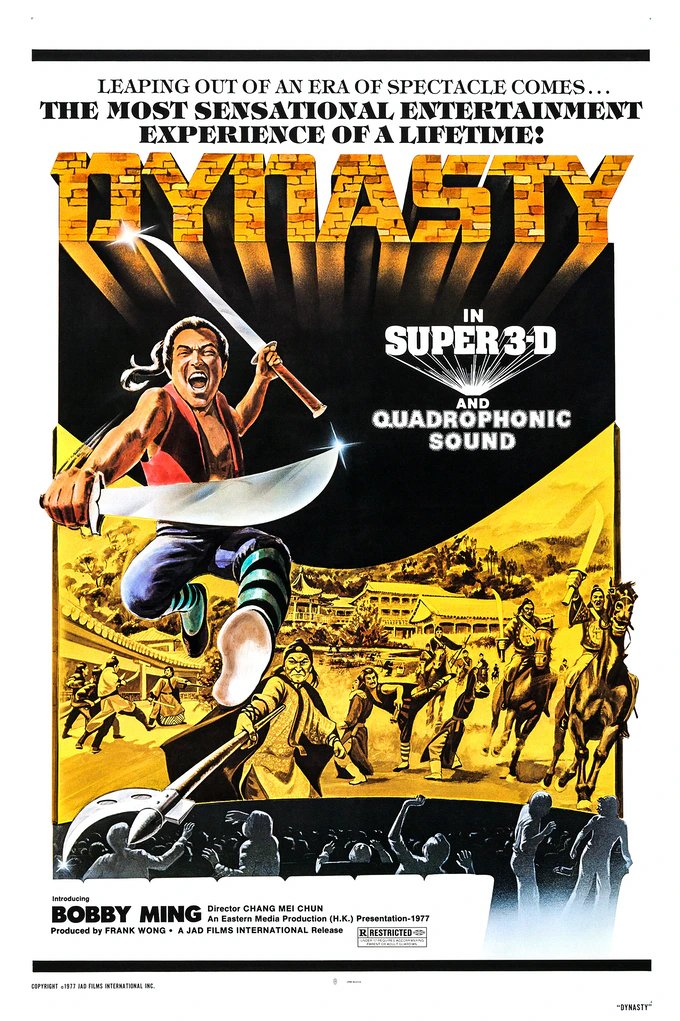 If you'd like to see crazy Kung Fu in 3-D (you don't even need a 3-D TV to see it in 3-D), this is the Kickstarter to support! Here's more information about the Kickstarter campaign.
I saw Dynasty in 3-D when it aired on cable TV in the early 1980s. I use the word "bonkers" to describe a only a handful of films…and Dynasty fully earns that adjective.
The 3-D Film Archive has an amazing track record of restoring vintage films, so I can't wait to see how their restoration looks…it should be glorious!