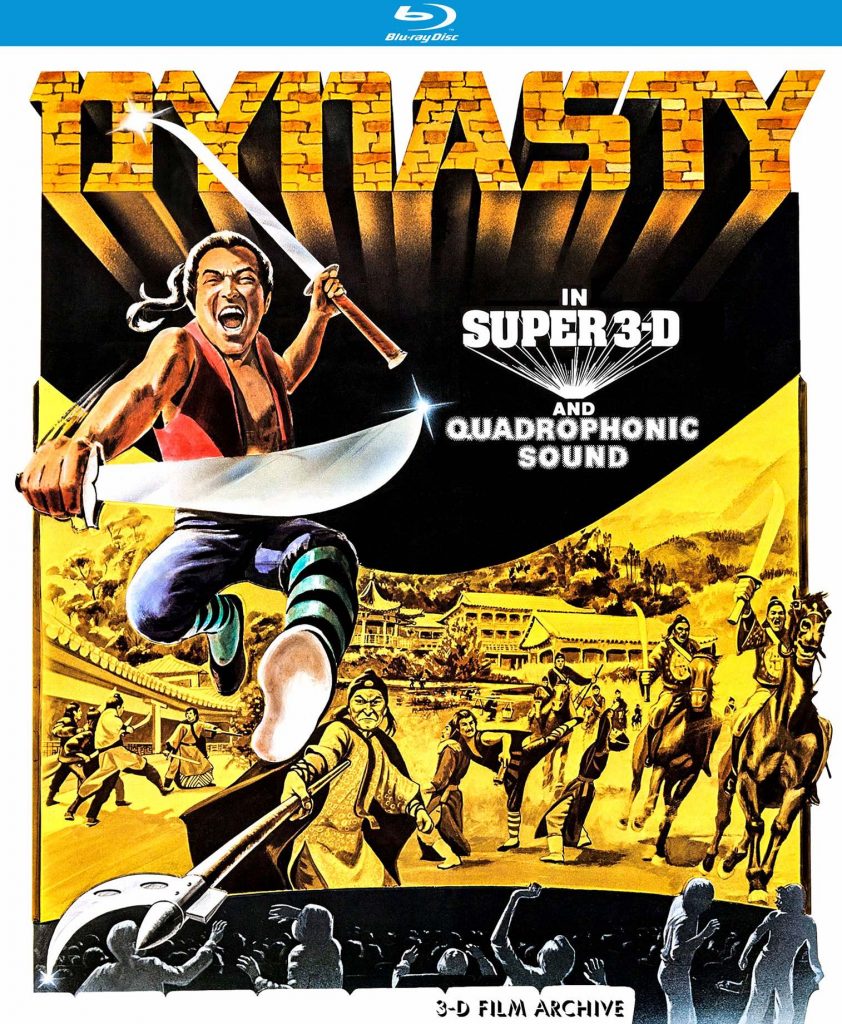 The 1977 Hong Kong kung-fu 3-D extravaganza known as Dynasty (not to be confused with the 1980s Linda Evans/Joan Collins soap opera of the same name) can now be pre-ordered on the Kino-Lorber site!
As I mentioned in a previous post, my "Go Away I Like You Too Much" CG animated music video will be included on this release as a bonus feature.
Although the best way to watch this disc is with a 3-D blu-ray player and a 3-D TV (or projector), the disc will also play on regular blu-ray players and televisions. The disc includes an anaglyph version of the movie and a pair of red/cyan 3-D glasses; this means that anybody with a regular blu-ray player and TV can watch the disc in 3-D.
It's been a long time since I've seen this film, but I remember it being completely over-the-top with lots of wild "in your face" 3-D moments. The blu-ray cover above with kung-fu warriors kicking and poking things at the audience is a pretty accurate representation of what's in the film. If this sounds like your cup of tea, drop everything and set up your pre-order now!
A big thank you to the amazing Bob Furmanek and Greg Kintz at the 3-D Film Archive for making this happen. I'm honored to be a part of this project and I can't wait to see the final results!